Services for Australians Overseas
Consular services
24-hour consular emergency helpline
Phone: +61 2 6261 3305
SMS: +61 421 269 080
Passports
Personal information provided to the Department of Foreign Affairs and Trade (DFAT) is protected by law, including the Privacy Act 1988. We may collect, use and disclose your personal information, including to overseas recipients where we reasonably believe it is necessary, to provide you with consular assistance. Important information about the privacy of your personal information is contained in our Consular Privacy Collection Statement, which you should read and understand. Copies of the Statement are available at http://www.dfat.gov.au/dept/consular/privacy.html or by requesting a copy from the Department.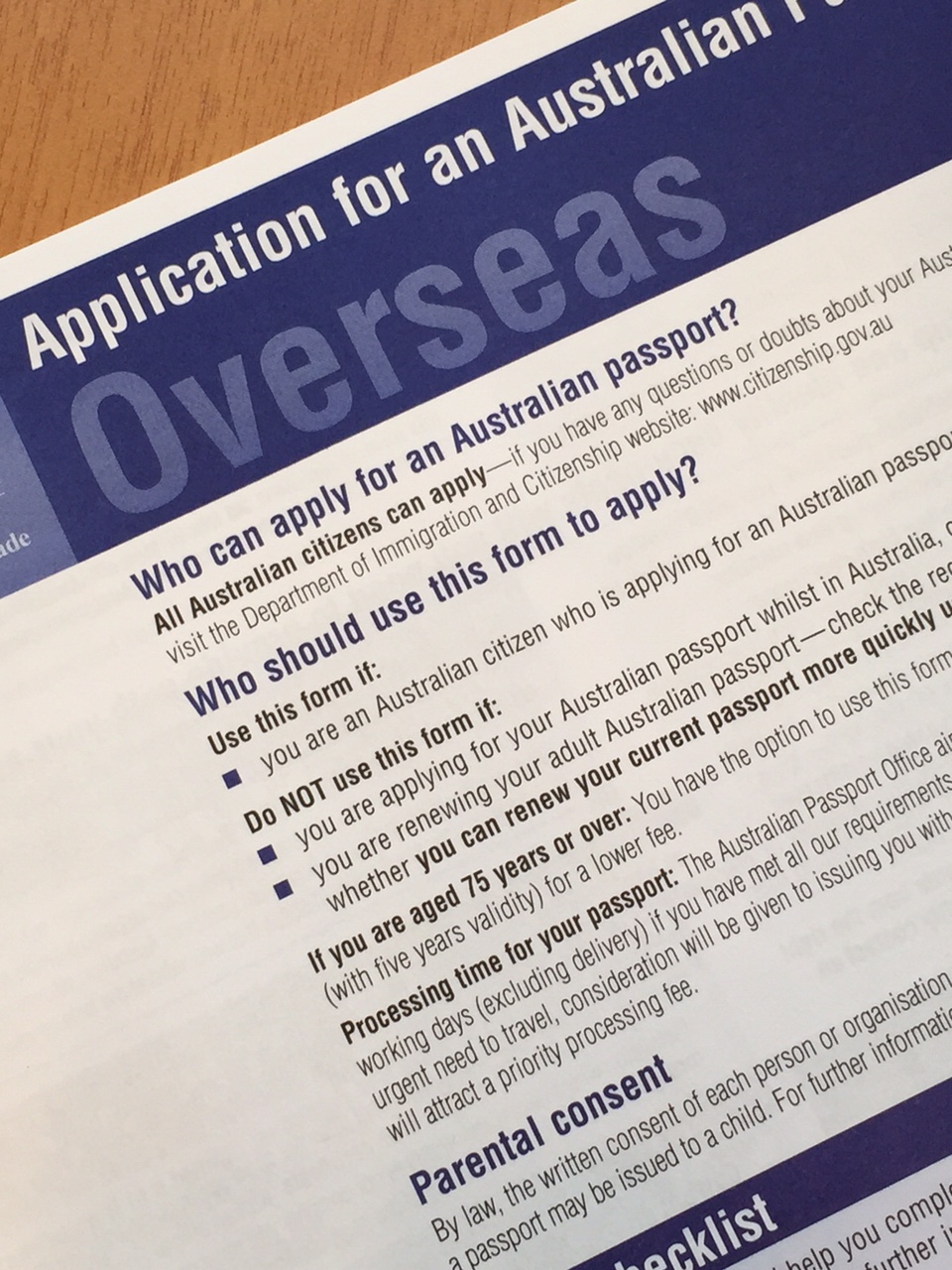 Important Notice
As of 01 July 2015, all Australians citizens must lodge their passport application in person. We are not able to accept applications by mail or courier. This helps us to protect you, by protecting the security and integrity of your Australian passport. Please contact us on +56-2 2550 3500 (Consular Section) for further advice or to make an appointment to lodge your application.
Please note that child applications should be lodged in person by a parent or person with parental responsibility for the child. The parent or person lodging the application is not required to be an Australian citizen, but will need to bring photographic proof of their own identity to the appointment.
In addition, we would like to advise that an 'Overseas Surcharge Fee' will be applied to passport applications lodged overseas on or after 1 July 2015. The fee for adult (including senior) applications will be AUD$100 and for child applications will be AUD$50.
What we can and cannot do
Assisting Australians overseas within limits
Where to get help in Ecuador: Australia does not have an embassy in Ecuador. By agreement between the Canadian and Australian governments, the Canadian Embassy in Quito provides consular assistance to Australians in Ecuador. This service includes the issuance of Provisional Travel Documents.
Australia has a Consulate in Guayaquil, Ecuador, headed by an Honorary Consul, which provides limited consular assistance to Australian citizens, but does not include the issue of Australian passports.
Honorary Consul
Edificio SBC Office
Center – Oficina 1 – 14
Primer Piso
Samborondon
Ecuador
Travel information for Australians
Get the latest travel advisories and other traveller hints from the Department of Foreign Affairs and Trade
Passports
Report a lost or stolen passport
On-line registration for Australians overseas
We encourage use of this online registration service by Australians planning to reside overseas for extended periods, and those travelling to locations where there are security risks.
Living in Country (useful external links)
Authentications and Apostilles
As of 31 August 2016, all Australian public documents (i.e. birth certificates, marriage certificates, university degrees, court documents, etc.) to be presented in Chile MUST comply with the official Apostille process.
Private documents (i.e. affidavits, bank records, driver licence renewals, etc.) will continue to be witnessed/legalised/certified in accordance to the Australian Notarial Act 2005.
Former residents
A gateway to information about Australian benefits, payments and services.
Returning to Australia
Handy information for Australians or residents returning from a holiday or moving back to Australia.
Taking cats and dogs to Australia
Elections