CONSULAR ASSISTANCE
NOTICE:
To meet the requirement for COVID-19 safe work practices, we provide passport and notarial services by prior appointment. Spaces are limited so to request yours, email [email protected].
If you require emergency passport services or urgent consular services, please mark your email as "EMERGENCY" in the email subject line to assist us to prioritise queries.
For consular emergencies, you can call the 24/7 Consular Emergency Centre in Australia (+61 2 6261 3305).
For any other matter, please contact

[email protected]

.
Due to ongoing health measures in parts of the Santiago Metropolitan Region, our ability to provide consular, passport and notarial services may be restricted.
The Australian Embassy in Chile is responsible for providing consular assistance to Australians in Chile and Ecuador. We assist Australians overseas within the limits of the Consular Service Charter.
Our capacity to assist is influenced by local laws and conditions, international rules governing consular work, and by the cooperation offered by persons and organisations. Due to the current COVID-19 measures we cannot get 'out and about' in our usual way, however we continue working hard behind the scenes to assist Australians in Chile and Ecuador.
Remember, all Australian citizens are expected to take personal responsibility for their own travel, safety, financial and behaviour choices overseas. This includes obeying laws of the country you are visiting. More information is available on www.smartraveller.gov.au.

WHERE TO GET CONSULAR HELP IN CHILE

The Australian Embassy
Address: Isidora Goyenechea 3621, 13th Floor, Las Condes, Santiago de Chile
Telephone: +56 2 2550 3500
E-mail:

[email protected]

(not for Visa Enquiries)
Office Hours: Mondays and Wednesdays from 09.00am to 12.30pm
NOTE: During the COVID19 pandemic, passport and notarial services appointments need to be requested by email ([email protected]).
WHERE TO GET CONSULAR HELP IN ECUADOR
Honorary Consulate in Guayaquil:
Australia does not have an embassy in Ecuador. Australia's Honorary Consulate in Guayaquil, Ecuador, is headed by an Honorary Consul, and provides limited consular assistance to Australian citizens, including Provisional Travel Documents, but does not include the issue of Australian passports. Visit Smartraveller.gov.au for the Guayaquil Consulate's contact information.
Address: Pinturas Unidas S.A., Km 16.5 Via Daule.Guayaquil, Ecuador.
Telephone: (+593) 9 5981 1614
E-mail:

[email protected]

(not for Visa Enquiries)
Office Hours: Monday to Friday from 8am to 1pm, and 1:30pm to 4:30pm
Canadian Embassy in Quito:
By agreement between the Canadian and Australian governments, the Canadian Embassy in Quito provides consular assistance to Australians in Ecuador. This service includes the issuance of Provisional Travel Documents.
Address: Av. Amazonas 4153 and Union Nacional de Periodistas, Eurocentre Building, 3rd Floor, Quito, Ecuador
Telephone: (+593) 2 2455 499
E-mail:

[email protected]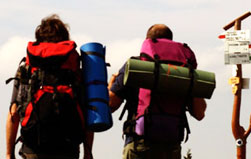 Credits: Smartraveller.gov.au
Should you have a consular emergency please call the Australian Government's 24-hour Consular Emergency Centre on 1300 555 135 within Australia (local call cost), or the +61 2 6261 3305 from outside Australia, SMS at +61 421 269 080.
Please visit the Services for Australians Overseas section for more information and Smartraveller, the Australian Government\'s travel advisory and consular information service for travel advisories and information to assist you while travelling overseas.
Disclosure:
Personal information provided to the Department of Foreign Affairs and Trade (DFAT) is protected by law, including the Privacy Act 1988. We may collect, use and disclose your personal information, including to overseas recipients where we reasonably believe it is necessary, to provide you with consular assistance. Important information about the privacy of your personal information is contained in our Consular Privacy Collection Statement, which you should read and understand. Copies of the Statement are available at https://www.dfat.gov.au/about-us/corporate/privacy/Pages/privacy or by requesting a copy from the Department.