El pasado 27 de junio, el Embajador tuvo una recepción en la residencia para reunirse con ex alumnos de instituciones australianas, fortalecer la comunidad, crear redes de contacto y premiar a los más destacados en diferentes categorías. Ha sido un placer para nosotros haber compartido con todos nuestros ex alumnos y escuchar todas las asombrosas historias luego de su paso por Australia.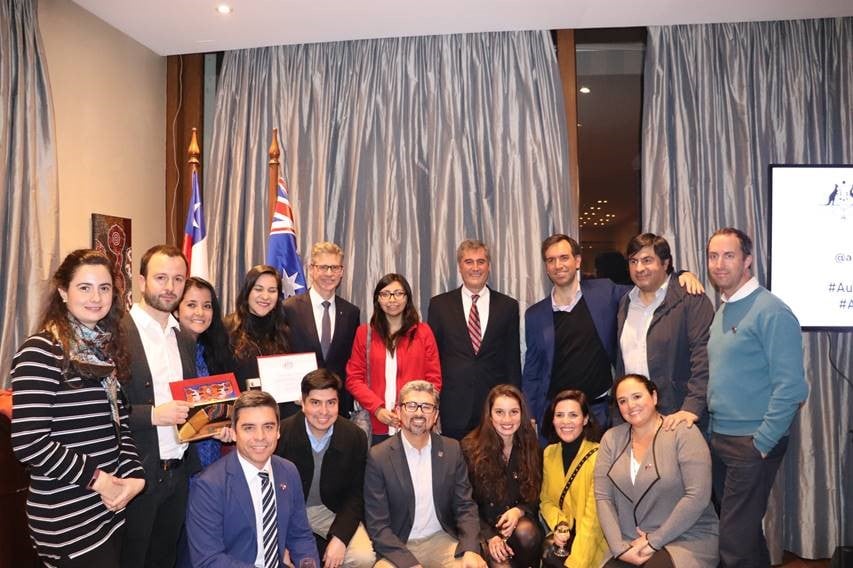 ¡Felicitaciones a todos los ganadores de esta noche, quienes sobresalieron por su compromiso y sus logros en sus áreas de trabajo!
Erich Schnake – Senior Leadership
Camila Teutsch – Regional Leadership
Rafael Plaza- Alumnus of the Year
Carolina Rivera – Promoting Women's Empowerment
Esteban Errázuriz – Innovation and Entrepreneurship
Vania Ramírez - Outstanding Young Alumna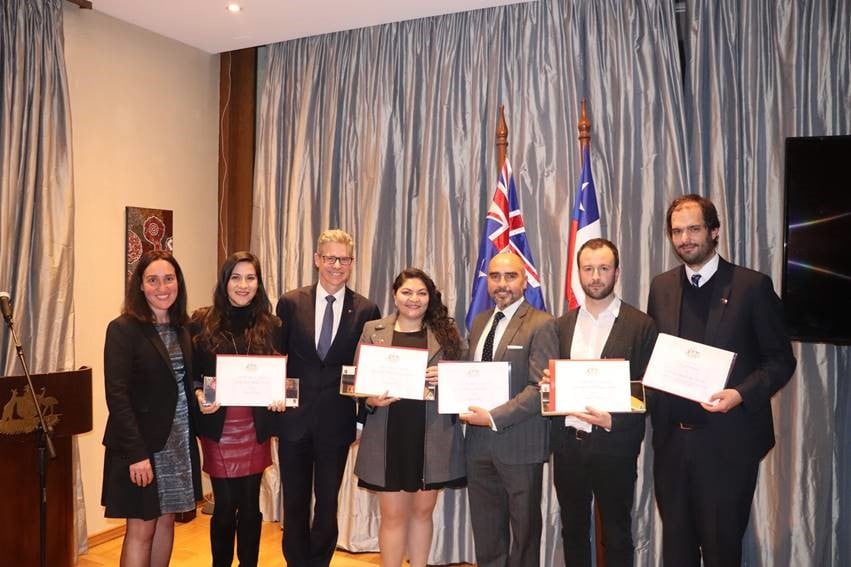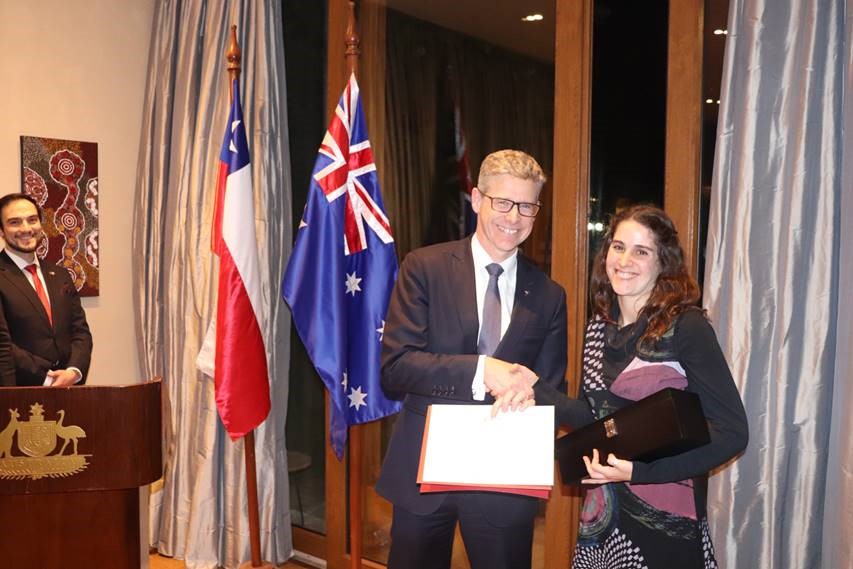 Queremos seguir fortaleciendo los lazos con la comunidad de ex alumnos y esperamos que en un futuro esta siga creciendo. Por eso, si eres ex alumno y aun no te has registrado ingresa a http://eepurl.com/gbku25 (Chile) o http://eepurl.com/ggFHbT (Ecuador) y podrás gozar de beneficios exclusivos. Australia también tiene una red global a las que puedes ingresar en www.globalalumni.gov.au.