24 hour emergency consular assistance: + 61 2 6261 3305
Consular hours (for Australian citizens): Monday - Friday from 08:30am - 12:00pm
Consultas sobre Visas: Global Services Centre +61 2 6196 0196
The 2019 Australian federal election will be held on Saturday, 18 May 2019. If you are an eligible Australian citizen living overseas you can still participate but you need to be enrolled.
To enrol, check or update your enrolment details visit www.aec.gov.au. The deadline for enrolling or updating your details for the federal election is 8pm, Thursday, 18 April (Australian time in the electorate you're enrolled).
The Australian Embassy in Santiago will be offering in person voting from Monday, 6 May 2019. The opening hours are 8:30 am – 12:30 pm Monday – Friday from 6 May to 17 May. The Embassy will not be open on 18 May (election day). See here for futher information. Alternatively, you can apply for a postal vote online now at www.aec.gov.au.
If you are overseas and unable to vote, complete an overseas notification form and return it to the AEC. Being overseas is a valid reason for not voting.
Information in other languages can be found at www.aec.gov.au/translated.
¡Bienvenidos al sitio web oficial de la Embajada de Australia!
Encuentra aquí el mensaje de bienvenida del Embajador de Australia, Sr. Robert Fergusson; e información general sobre los avances en las relaciones bilaterales entre Australia y los países concurrentes: Chile y Ecuador.
Para más información sobre las oportunidades educativas en Australia, visite nuestra página sobre estudiar en Australia.
Para información sobre el turismo en Australia, visite el sitio web de Tourism Australia.
Para viajar a Australia, se necesita una visa. Revise nuestro portal sobre visas.
Novedades/News
Anzac Day 2019
Australian Ambassador to Chile H.E. Mr Robert Fergusson and New Zealand Ambassador to Chile H.E. Ms Linda Te Puni invite the community of Australians and New Zealanders living in Chile to an Anzac Day service at 6:30 am on Thursday, 25 April 2019. We encourage the attendance of families and children. Please email rsvp.santiago@dfat.gov.au to register your attendance.
Celebración del Día de Australia 2019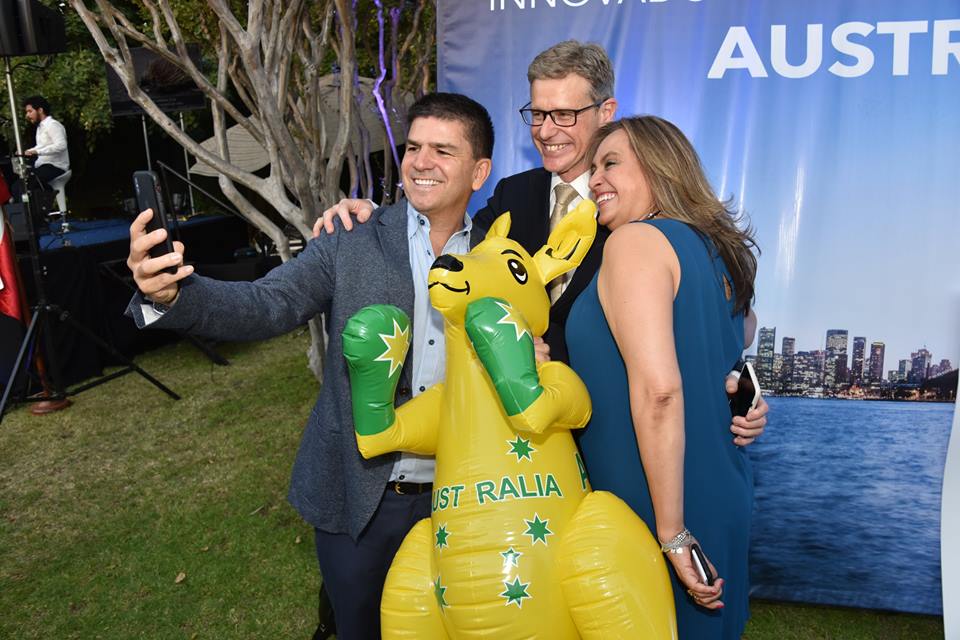 Celebramos el Día Nacional de Australia en Santiago de Chile con más de 500 invitados el pasado miércoles 23 de enero. Una gran noche en la que tantos chilenos, australianos y otros amigos disfrutaron la celebración con gastronomía y cultura australiana (seguir leyendo).
Recepción para ex-alumnos de universidades australianas del 'Grupo de Ocho'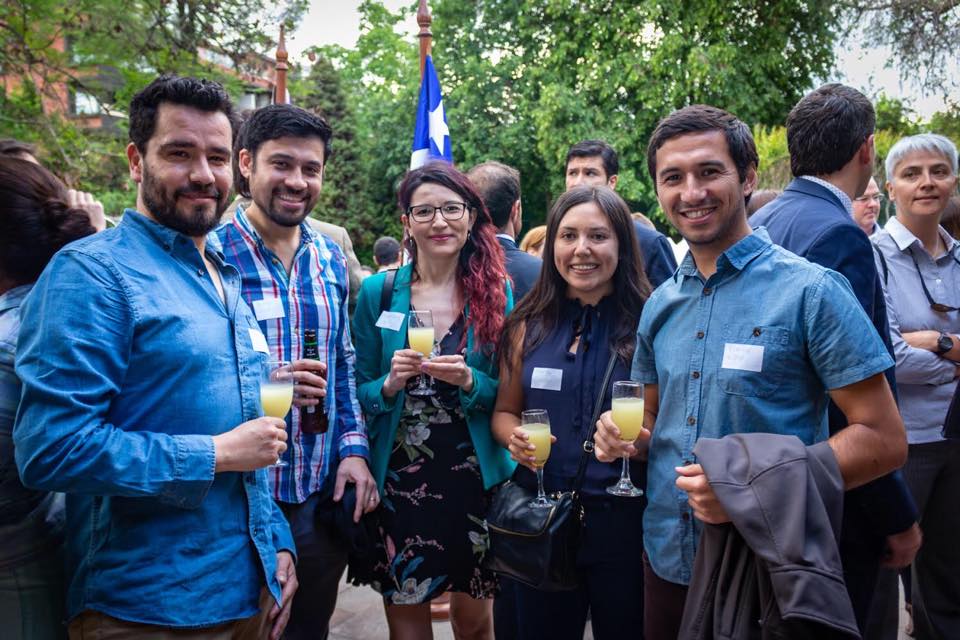 El 16 de noviembre, el Embajador tuvo una recepción en la residencia oficial para exalumnos de seis de las top universidades de Australia. Agradecemos a los representantes universitarios del Grupo de los Ocho que hicieron el viaje a Chile y a todos los ex alumnos de Australia que se unieron para una noche de redes y entretenimiento (seguir leyendo).
Ciclo de 'Alumni Master Class' con expertos chilenos y australianos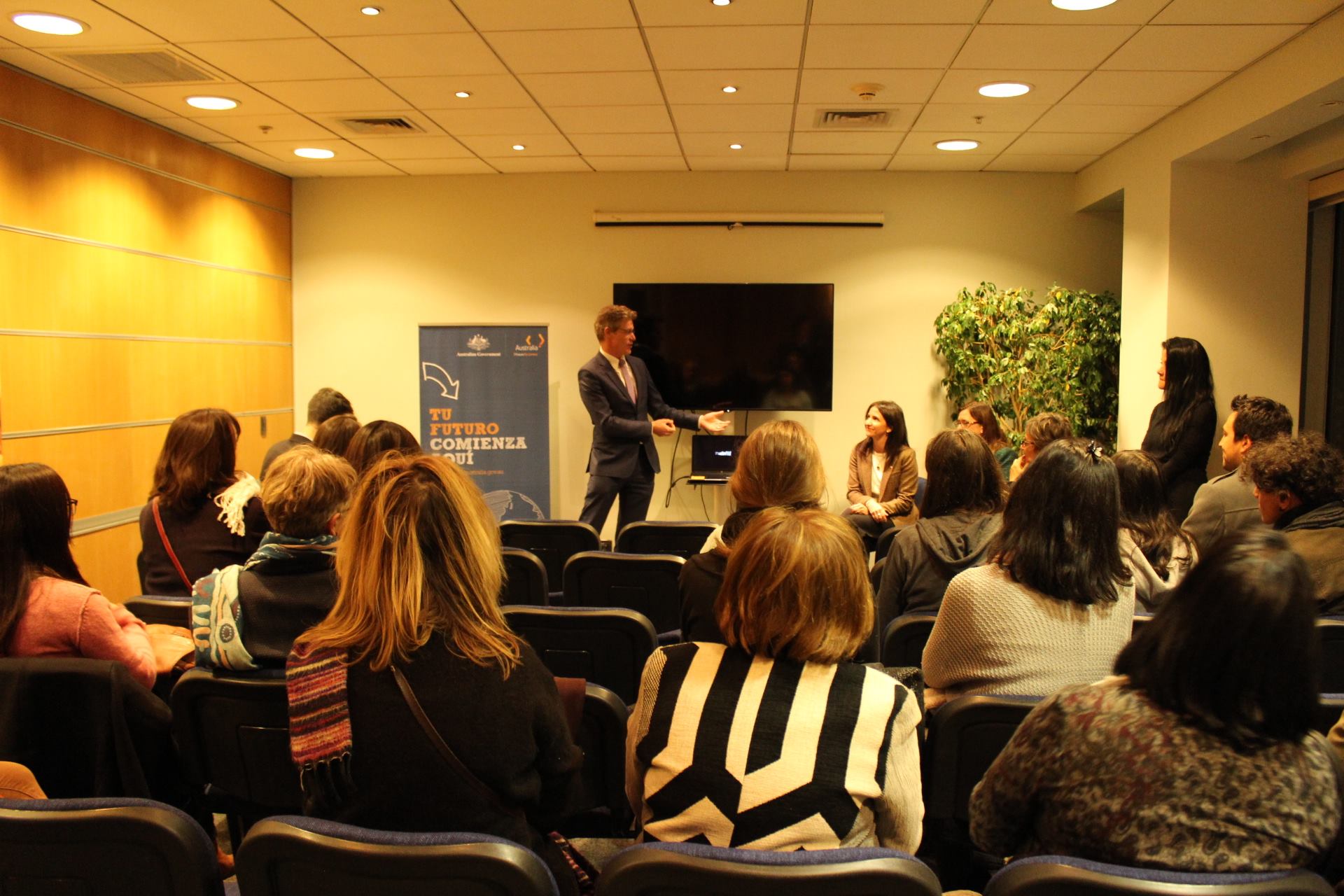 En su cuarta edición, se realizó la Alumni Master Class sobre igualdad de género y liderazgo de la mujer, en donde nos acompañó la Subsecretaria de la Mujer y la Equidad de Género, la Decana y Directora de la facultad de la Escuela de Educación de Western Sydney University y la Alumni chilena Embajadora en la Cumbre Mundial de Mujeres en Sydney (seguir leyendo)
Ceremonia Alumni Awards 2018, celebrando a los ex–estudiantes de instituciones australianas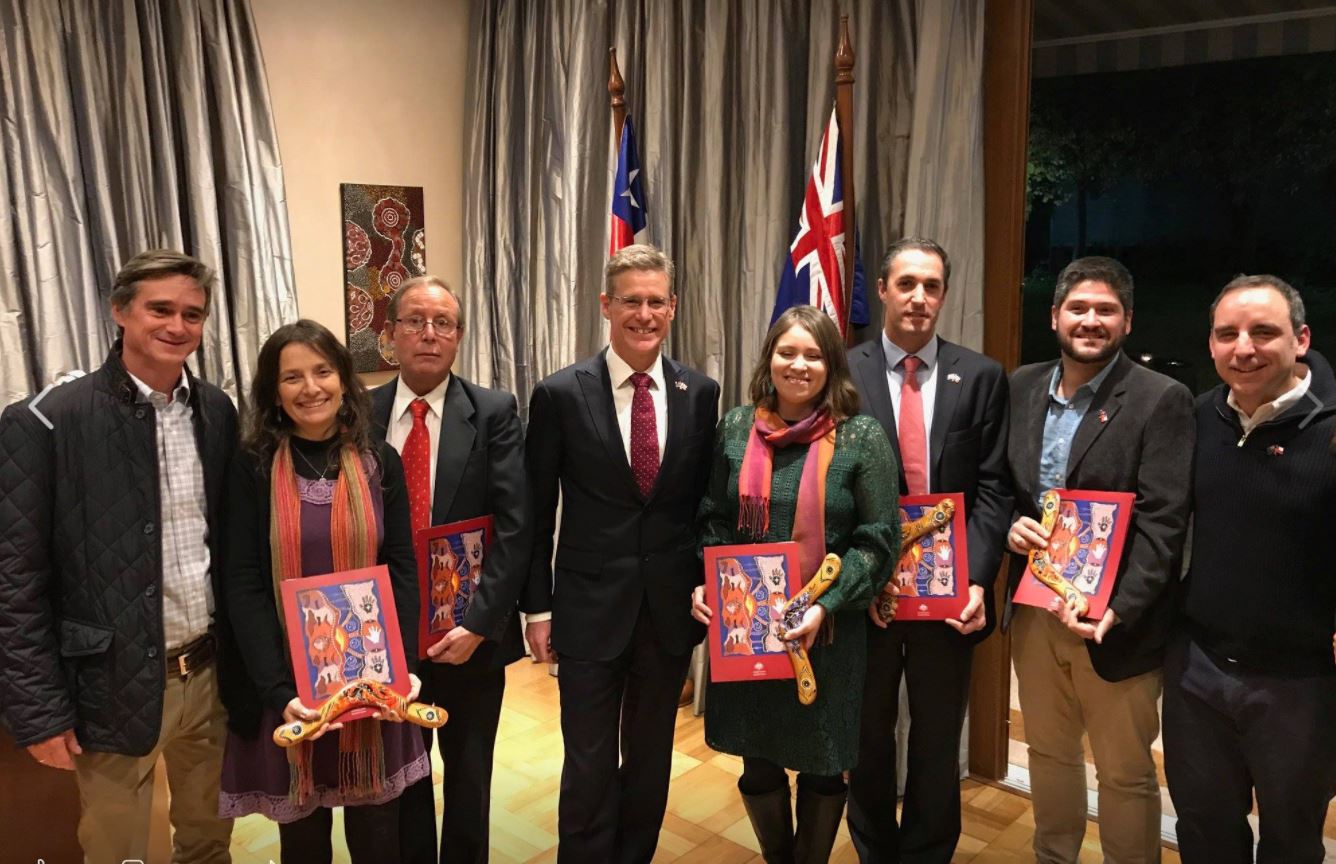 En la residencia australiana realizamos la primera ceremonia "Alumni Awards" el pasado 14 de junio. Un evento que congregó a más de 70 Alumni (ex-estudiantes) de instituciones australianas, quienes presenciaron el reconocimiento a los logros alcanzados por la comunidad Alumni en Chile (seguir leyendo).