En la residencia australiana realizamos la primera ceremonia "Alumni Awards" el pasado 14 de junio. Un evento que congregó a más de 70 Alumni (ex-estudiantes) de instituciones australianas, quienes presenciaron el reconocimiento a los logros alcanzados por la comunidad Alumni en Chile.
La jornada comenzó con las palabras de bienvenida del Embajador de Australia, seguido por la entrega de los premios a diferentes categorías a los siguientes ganadores: Carla Martínez, Gerente de Dialogo Comunitario de la Minera El Abra con la categoría "Outstanding Young Alumni Award"; Nicolas Morales, fundador y CEO de "Pegas con Sentido" en la categoría "Innovation and Entrepreneurship Award"; Alejandra Arratia, Directora Ejecutiva de Educación 2020 en la categoría "Women's Empowerment"; y Alejandro Ruiz, Ministro Presidente del Tribunal Ambiental de Santiago en la categoría "Alumni of the Year Award".
Posteriormente se realizó el lanzamiento de la serie de videos 'Alumni: 10 years after studying in Australia', producidos por el alumnus Jorge Bernat, los cuales muestran las entrevistas realizadas a cuatro Alumni chilenos en el año 2008 en Australia versus una segunda entrevista a los mismos Alumni en el 2018 ya en Chile (ver video aquí ).
Fue una gran noche, en donde los Alumni compartieron sus experiencias en Australia, en un grato ambiente con gastronomía y música australiana.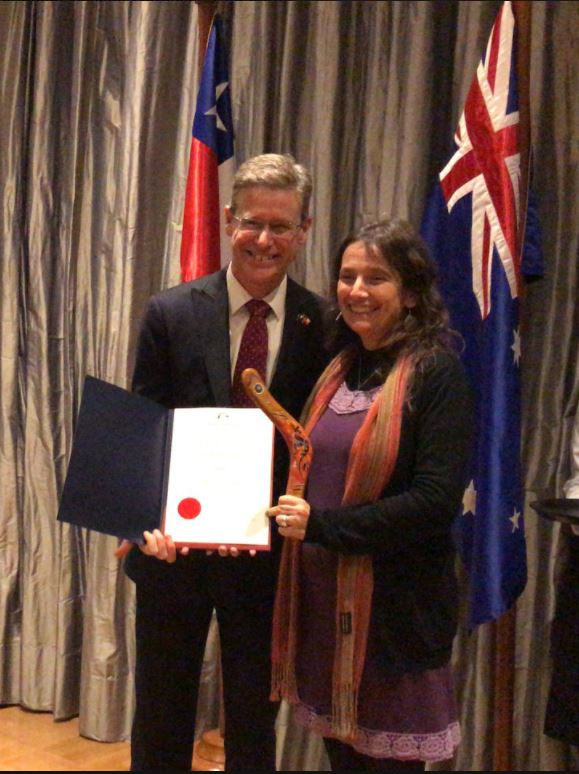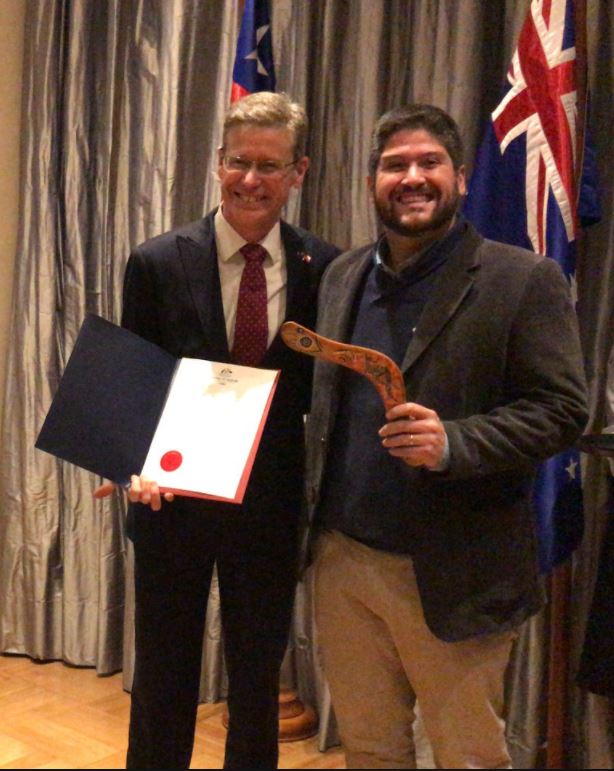 Alejandra Arratia Nicolás Morales
Categoría Outstanding Young Alumni Categoría Innovation and Entrepreneurship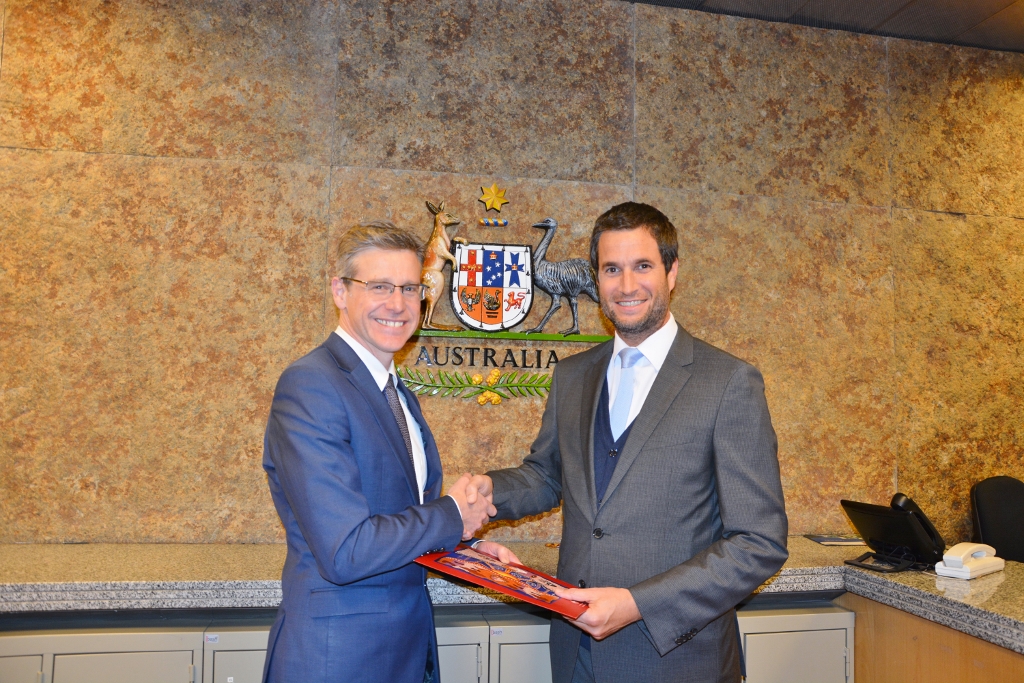 Carla Martínez Alejandro Ruíz
Categoría Women's Empowerment Categoría Alumni of the Year Award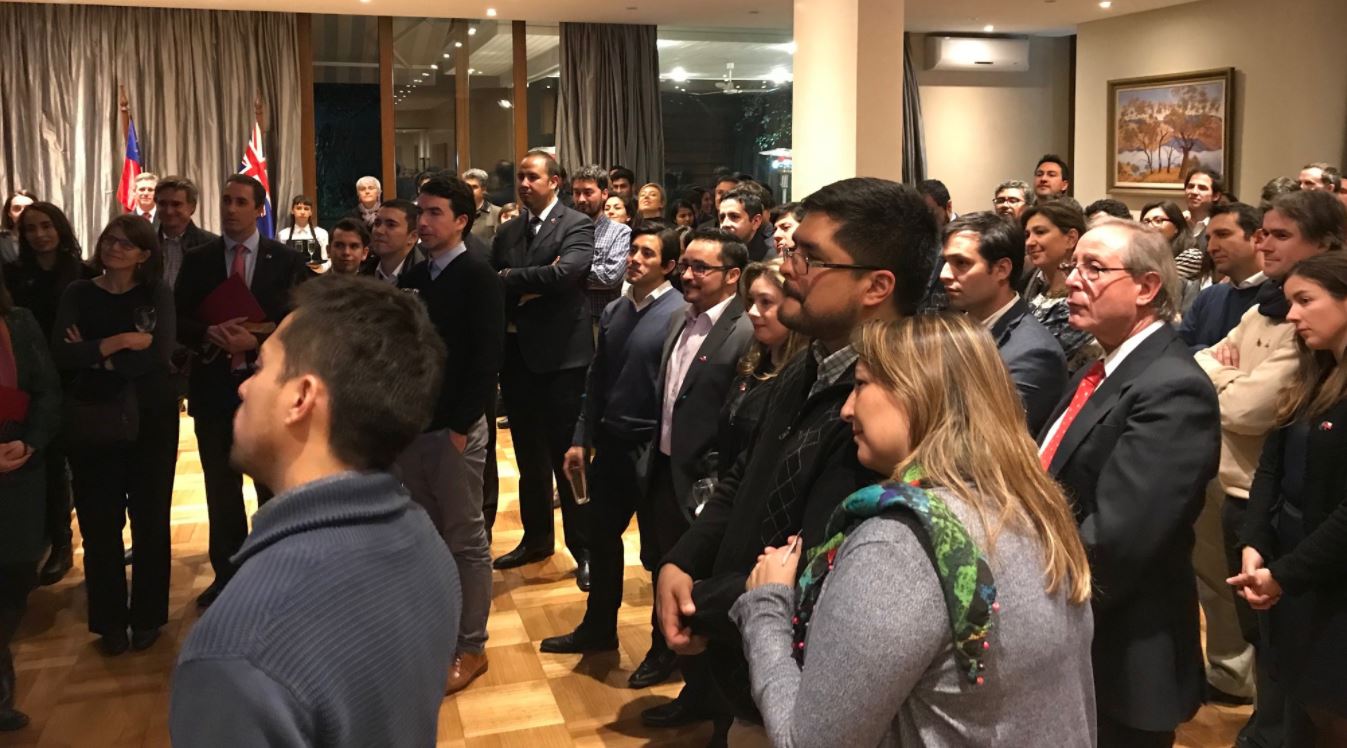 Lanzamiento de la serie de videos 'Alumni: 10 years after studying in Australia'